GO-GLOBAL: AN INTERNATIONAL SPECIALIZATION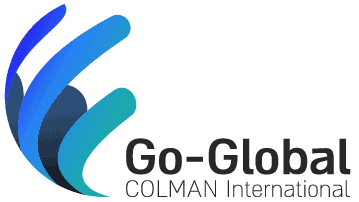 Knowledge and Skills to compete in the global job market
GO-Global allows students to take electives in English that give them global skills and perspectives in a variety of disciplines and to fulfill their advanced English requirements. 
All courses in GO-Global are taught in English by a team of international faculty and professionals at the top of their fields.  
GO-Global students will have the tools, knowledge, confidence, and skills to take on positions that require an international perspective, apply for jobs in multi-national companies or consider establishing their own global entrepreneurial ventures.
Intercultural Negotiation
The aim of the course is to strengthen the analytical and interpersonal skills of students for successful negotiations. The course emphasizes intercultural encounters and is based on a series of simulations taught used by leading universities in the world. Through role play students will become familiar with the basic concepts and principles in negotiation and will refine their understanding of the impact of culture in negotiations.
Lecturer: Dr. Yael Israel-Cohen
Course dates and time: Dec. 15, 2021 to Jan. 19, 2022 – Wednesday 16:00-19:00
This course provides an overview of the Environmental, Social, and Governance (ESG) framework and how it supports a company's overall risk management. It examines each component in detail and provides insight into how they converge to impact a company and its stakeholders. The course also discusses how to look at corporate pressures & stakeholder expectations and their impact on risk identification and business success. 
Lecturer – Mr. Michael Lustig
Course dates and time: Oct. 27, 2021 to Dec. 8, 2021 – Wednesday 16:00-19:00
Lean Canvas Model: An Actionable and Entrepreneurial Business Plan
This course aims to introduce students to the challenges that startup founders and managers experience when facing the tasks of defining and explaining their innovative ideas and the ways they intend to monetize them. The course will focus on the Lean Canvas Model – an actionable and entrepreneur-focused business plan, which deals with problems, solutions, key metrics and competitive advantages. Different aspects of the Lean Canvas Model will guide us through the most relevant challenges. Working in groups, the students will implement their newly acquired knowledge using an existing (or imaginary) innovative idea and creating a Lean Canvas Model for it.
Lecturer – Mr. Daniel Tjoernelund
Course dates and time: Throughout the Fall semester – Thursday 16:00-17:30
"It was a pleasure taking your course this semester. In the beginning, I was a little hesitant about enrolling in the course, considering my busy schedule. After the first lesson, however, I no longer had any worries in my heart. This course was beneficial for me in so many ways. It was an eye-opening experience for me to learn so much about negotiation in general and intercultural negotiation in particular. I have significantly improved my ability to express myself in English, both orally and in writing. The open class discussions in class were a new way of learning for me. I met new people from different degrees that I would never have met otherwise."
"One of the best courses I participated in!"
"Through this course, I have learned deeper meaning of the financial markets. A lot of areas of modern finance were covered and many life examples were given. I feel very lucky that I took this course."
"Introduction to Financial Markets" with Michael Lustig was the best pure business wisdom, innovative, practical, enlightening, and financial business thinking course in the College! This is the course to take if interested in financial markets, or just loving investments and business."
Why Study Abroad?
Studying abroad. A life changing experience. 
Studying abroad is a wonderful opportunity for you to learn a new language, delve into a different culture, and experience personal growth and independence. Today, studying abroad is more important than ever. Studying abroad can significantly enhance your employability after college.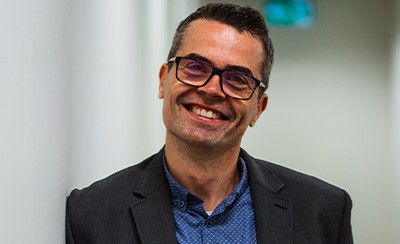 According to Dr. Uwe Brandenburg, the lead researcher of the the Erasmus Impact Study and partner of COLMAN in project WILLIAM, "We know from the Erasmus Impact Study 2014 and 2016 that studying abroad substantially affects the likeliness of students to later take up more responsible jobs, increase the likelihood of better employable and develop personality traits that are favourable for higher level careers."
According to the GS Global Employer Survey Report, which surveyed  how employers across countries value an international study experience, "regardless of where a student is located, it is a safe bet that he or she will enhance their employability prospects through participation in international education." This study is the most comprehensive on the topic and reinforces the importance of an international education regardless of what discipline you are in.    
Why is studying abroad such a great resume builder? 
In today's increasingly global and interconnected economy, some of the top skills that employers are looking for are intercultural competences, problem solving, creativity and English fluency. Studying abroad is a great way to develop these skills.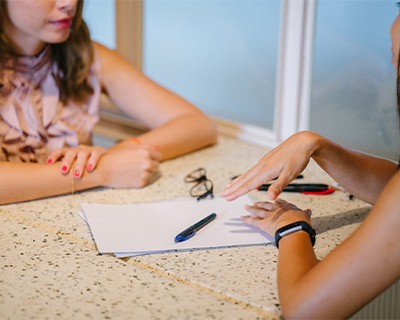 While gaining intercultural competencies and English fluency may be an obvious benefit of time abroad, it turns out that being in an environment different from one's one culture allows one to practice seeing things from different viewpoints, a skill tied to enhanced mental flexibility and creativity. Moreover, people who spend significant time in a different country may learn to be more resourceful and proactive as they navigate the new cultural settings. These are all important skills that employers highly value. To read more about how international experiences are tied to enhanced creativity and career success, see this article.
We strongly encourage you to take advantage of the study abroad opportunities that COLMAN offers, both for the benefit of your personal growth and career development. 
Check out our new Global Studies and Skills Specialization. This specialization help prepare you for a semester or summer abroad and connect you with potential international internships.
Semester Abroad Programs

COLMAN offers you a number of opportunities around the world to study abroad for a semester. 
Students interested in participating in a semester abroad can enroll in one of the partner institutions with which COLMAN holds an exchange student agreement. During this time, tuition fees at the host institution are waived and students maintain their full-time enrollment status at COLMAN, continuing to pay tuition and fees. 
Alternatively, students can study abroad through the Erasmus+ program of the European Commission. The aim of this program is to encourage the exchange of students between EU countries and countries around the world. Students who are accepted into this program receive a scholarship from the Education, Audiovisual and Culture Executive Agency (EACEA) of the EU. The scholarship covers flight and living stipend for the duration of their studies. 
If you are interested in a semester abroad, contact your academic advisor and/or the Office of International Academic Affairs for more information.
Short Term Programs

Depending on your school and degree program, there are various options of short term courses offered each year. These are typically summer courses at a host institution with which the school has a joint program. Between 20-30 students travel together and are joined by COLMAN faculty. 
For more information on this option, contact your department/school directly.
Volunteer Abroad

UNDER CONSTRUCTION
The Buddy System is a community of international and local students who come together to learn, interact, and support one another through informal interaction under the guidance of the International Academic Affairs Unit (IAA) with the support of the Dean of Students.
Benefits of Being a Buddy
Intercultural Communication Skills
International experience
Teamwork
Business Edge
Leadership
Friendship
1-1 Meetings with International Students
Social Evenings & Trips
Virtual Social Events
Intercultural Communication Training
Community & Volunteer Activities
COLMAN students who complete 60 hours of the Buddy System can choose between receiving 2,500 NIS scholarship or 2 credits (נ"ז) to contribute to their degree.
Who can register:
Any second year and above COLMAN student.
Students with advanced levels of English (the program is in English).
Highly motivated and willingness to experience an intercultural experience.
Commitment for the whole semester.
For more details on the program and the application process, please contact Mr. Shimon Packer, Manager of International Programs, International Academic Affairs Unit.
GUIDELINES AND PROCEDURES FOR EXCHANGE
(1) Identify feasibility of semester mobility
COLMAN students interested in a semester exchange program should first discuss with their academic advisor the feasibility of such studies within their degree. If the possibility exists, the student will be put in touch with the Office of International Academic Affairs to discuss options at the different institutions that COLMAN has partnerships with, both specific to the school and campus wide. Once a potential suitable arrangement is identified, the student will be asked to complete an on-line application. 
Courses taken abroad are included in the calculation of students' grade point average (GPA). Students will be limited to one pass/fail course while abroad.
Students must have a minimum of 80 GPA and have reached the level of Advanced English requirement, before the intended exchange.
(2) Complete on-line application
In the application, students must submit:  
1. Letter of Motivation
2. Letter of Recommendation
3. CV
4. Transcript of Grades
Deadlines for the application: 

*April 1 for Fall Semester Exchange 
*November 1 for Spring Semester Exchange 
Following the submission of the application by the deadlines above, the evaluation committees within each school will select outgoing candidates. Students will then be notified of their nomination to study at the partner institution and continue the application process. This generally includes completing the application form of the partner institution, which is very similar to the application submitted to the committee (including submission of transcripts, letters of motivation, and letter of recommendation). Once the application has been approved by the partner institution, the student will be informed of acceptance to study abroad at the partner university.
(4) Course selection & Pre-departure Arrangements
Course Selection
It is the responsibility of the student to register for courses abroad and have all courses approved for credit transfer by COLMAN. In order to facilitate this process, the student will meet with the academic advisor and administrative staff within his/her school to ensure appropriate credit transfer of the courses identified. 
Any changes made to the course selection once the student is abroad should be brought to the attention of the academic advisor and revisited to see that credit will be recognized according to the policies of the school. 
Pre-departure Arrangements
Before departing, the student shall meet with the Student Exchange Coordinator in the Office of International Academic Affairs, internationaloffice@colman.ac.il, to cover necessary arrangements that need to be finalized before the student departs and to ensure that expectations are aligned between the student and the partner institution. 
Students must have travel insurance and housing plans arranged prior to departure.
During the mobility, COLMAN faculty, administrative staff and the Office of International Academic Affairs continues to play a supportive role, both academically and personally. Yet, the primary resource for the student is the host institution and their international office. It is therefore important that the student feel empowered and knowledgeable before departure to handle the new academic setting and culture in which he/she will be studying. 
Academic Recognition:
Upon the student's return, academic recognition for completed courses during the mobility period will be assigned at COLMAN based on equivalence of the ETCS system. The transfer of credit should be known and anticipated by both the student and the administrative staff in light of the communication about courses conducted before departure (noted in step 4). 
Follow up Questionnaire/meeting:
Students who participate in the exchange program are asked to complete an assessment questionnaire upon their return. Students may also be asked to participate in a follow-up meeting with the Exchange Coordinator at the Office of International Academic Affairs. This feedback is critical both to improving the process and gaining insights that can assist future students during their stay at that particular partner institution.
SCHOLARSHIPS & FINANCIAL AID
Erasmus+ scholarships for students cover tuition, flight, and minimal cost of stay during the exchange. For general information, see this link to the Israel Nation Office of Erasmus+.
COLMAN students who are interested in studying abroad for a semester exchange at relevant partner institution can apply for the Erasmus+ ICM scholarship, if relevant. Availability of the scholarship depends on the existing agreements with partner institutions and is decided on by the school the student is enrolled in. 
If you are a COLMAN student interested in studying on an Erasmus+ scholarship, contact the Office of International Academic Affairs. We will work with you to identify the availability of this option with your school.
Financial aid for a semester abroad at a partner institution may be offered through COLMAN, pending availability during that school year. Students that apply for this financial aid must have a GPA of 85 or above and go through an application process through the Office of International Academic Affairs. 
Financial aid for short-term summer programs should be discussed with the student's school directly to see if the option is available.