Below is a tentative list of courses offered during the Fall Semester, 2020*. 
For more information and/or for the course syllabi, contact the Office of International Academic Affairs:
Perspectives of Communication, 6 ECTS
There are various multi-disciplinary approaches to study human communication.  Each approach presents a different view of the acts of communication and raises a number of questions regarding our deeds, as well as their rationale. The goal of the course is to examine several of the major approaches to Communication in order to understand their benefits, as well as their limitations.  Among the questions to be discussed are:  What is information?  Is it possible to measure it?  How does perception work?  What is the connection between media and social control? How does language influence our modes of thinking and behavior?  And how does it influence our inter-personal communication?
This course will explore the lawyer's role in negotiating, structuring and implementing business deals to create value, manage business risks, and promote client interests in a complex legal, business and regulatory environment. The course will consider a variety of transactions and utilize case studies from a wide range of transactions.
Religion & Human Rights through Film, 4 ECTS
During this course the students will acquire tools that will give them the ability to observe the Israeli-international arena from a critical and renewed perspective. The course will use films that will reveal personal and social dimensions of the sometimes tragic reality that exists in the shadow of justice.
Conducting a business in the global arena, 6 ECTS
The world we live in is now unquestionably a true global village with the accepted international language of communication being English. Any business or professional that seeks to expand or strengthen their position in this environment must be able to network effectively. This involves building an online social media profile, reaching out to persons of interest and effectively communicating, persuading and acting according to accepted international and local business and social cultures.
Global marketing management, 4 ECTS
The course is intended to provide students with an understanding of internal reporting in organizations and the use of such information for planning, control, and decision-making purposes. Initially we will create common ground between all students by studying /reviewing the terminology and basic concepts in management and cost accounting. Subsequently, we will study models for decision-making support; Review traditional and modern costing systems and identify the organizations that should use each approach; we will discuss issues concerning budgeting (including cash budgeting); and cover various control issues, such as performance measures, and transfer pricing.
Mergers and Acquisitions (On line Course), 6 ECTS
Why are some mergers and acquisitions (M&A) more successful than others? This course provides tools and concepts for identifying the key drivers of superior performance and using that understanding to address a range of mergers and acquisitions problems. The course covers the basic frameworks and tools of M&A  analysis, which lay the foundations of current strategic thinking, and which have been shaped by the more dominant theories developed over the last two decades. Some of the material of the course is based on Professor Yaakov Weber's book written for top managers: "A Comprehensive Guide to Mergers and Acquisitions" that was published by the Financial Times.
SPEAK-UP - Business English, 6 ECTS
SpeakUp is an innovative English program designed to develop your speaking skills in English for success in your career. Upon successful completion of this course, the student should be able to actively engage in English conversation and promote positive interaction; build relationships and make connections like a pro; learn how to talk about yourself in a job interview by highlighting your strengths and expertise; convey messages and present complex ideas clearly and effectively; acquire the skills you need to ensure effective communication in a cross-cultural setting; learn the formats and language needed for writing professional business emails.
*The academic authorities at COLMAN reserve the right to cancel, alter or add courses. A final list of courses for international students will be published two weeks before the start of the semester.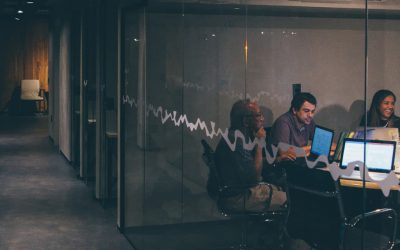 Business Entrepreneurship: From Ideation to Actualization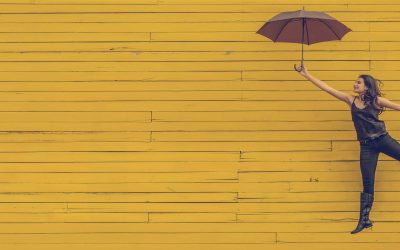 Creative Thinking: A Workshop for Entrepreneurs
International students interested in an independent study program for thesis research or hands-on practicum can visit COLMAN on a cater-made track. This could be for a short visit of just 2 weeks and up to a semester. Students on this track will work with relevant faculty with expertise in their area of focus and have access to all facilities available to full time students. For a list of departments and research faculty, see this link.
The cost of this track depends on the needs of the student and duration of stay. Contact the Office of International Academic Affairs for more information.  
Resources for Olim (New Immigrants)
COLMAN offers a variety of options for Olim (new immigrants) enrolled in degree programs to ease their transition into a Hebrew learning environment and integration into Israeli society.
Language Advancement Center
A locally grounded and internationally minded center for language education and support. Olim can take advantage of the tutorial hours offered in English and peer to peer learning programs matching Hebrew and English speakers to help them through a Hebrew curriculum. In addition, the center offers students the chance to improve their professional communication skills, including public speaking, presenting, reading, writing and a practical toolbox of professional development.
To promote both an international culture and mindset, the International Academic Affairs Office creates and leads the "Buddy System." A student-to-student program aimed to create bonds between its Israeli and international students. The buddy system helps to promote friendship, better support of coursework, behavioral and social needs, and fosters a greater sense of belonging and a more inclusive school community
Academic Consultation for olim
In addition to the academic consultation of each school at COLMAN, olim work with an academic consultant from the International Academic Affairs Unit who accompanies them to all initial meetings with the administration to ensure an easy transition and to help guide them through the academic requirements and degree program options in their school of choice. Together, the academic consultant reviews with the student the level of Hebrew required and incorporation of supplementary English courses that the student can take to ease the transition into a mostly Hebrew learning environment.
The Career Advisory Center serves as the focal point of COLMAN's commitment to students' career development, providing students with quality training and tools necessary to find meaningful work opportunities. The Center is proud to provide a unique track for Olim that is designed to help guide, direct and support Olim find jobs and opportunities unique to Olim.
COLMAN celebrates a wide range collaboration with many universities around the world. Olim have the opportunity to take part and join both incoming and outgoing students as representatives of COLMAN both within and outside of Israel.
Undergraduate and graduate students may find independent opportunities on campus to pursue their scholarly interests. The COLMAN Independent Study Track Program is an enrollment option for confirmed visiting research or independent study students as well as students joining COLMAN as part of an exchange agreement and looking for a more comprehensive campus experience.
For more information on the support offered to Olim Chadashim at COLMAN and tailor programs, contact Shimon Packer, Manager of Programs, International Academic Affairs Unit.